JLE-NS Shining Bright at 95 Celebration
JLE-NS 95th Anniversary Celebration
A BIG THANK YOU!!!
A very special Thank You to our Sponsors and Underwriters of the 95th Celebration, who help make special events like ours financially possible. Thank each and everyone of you!
Past-Presidents, the champagne toast you made possible was wonderful! It was a very nice vintage! Raising our glasses with bubbles, in unison to such a special organization was all that much more memorable!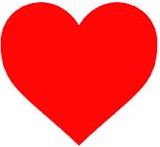 A BIG thank you to the JLE-NS 95th Celebration Committee. Lunchtime conference calls, a few meetings and a lot of research calls, emails and we got it done!  Thank you so much for your hard work and attention to details to make a "magical" night for our Community Partners, members and Significant Others.
To those of you that joined us on Friday night, Thank You too for joining us!  We hope you had a fabulous evening!  So glad we could come together to celebrate our very special organization!
To those who could not join us, you were, in fact, with us in spirit!  It's the entire membership that makes all of the work we do possible…year after year!
Happy 95th Anniversary JLE-NS!
Rebecca Garces and Dina Mead
JLE-NS 95th Celebration Co-Chairs